On the evening of January 9, the $1.1 billion Troy-based Crestmark Bank announced plans to merge with a $5 billion operation headquartered in South Dakota. Aside from the geography of the merger partner, such news has become common in our consolidating industry and is typically absorbed by the markets in what has become a somewhat routine fashion. However, one metric jumped off the page when reviewing the dynamics of the transaction: the buyer, MetaBank, will be paying approximately 3.8x tangible book value for the Crestmark franchise. Yes, that is not a typo. 3.8x. And, at the risk of being called clinically insane, let me say that it appears to be a truly disciplined transaction.
It's hard to believe that one would see "3.8x book" and "disciplined" in the same sentence when describing a bank merger transaction, but let me explain. Before anyone begins to think that the post-Election run in bank stock prices is now translating into otherworldly pre-crisis multiples on the M&A front, it is important to take a meaningful, and critical, step back.

Crestmark, initially a small factoring company that systematically and prudently expanded its business model in the late '90s after raising capital and securing a banking charter, creatively augmented its operations with expansions into asset-based lending, leasing, business financing, etc., to grow into the $1.1 billion organization that it is today. Along the way, leadership always maintained a disciplined approach to asset quality and operational integrity that allowed it to judiciously and profitably grow the bank. So, while the "3.8x" multiple from above clearly stands out, focus your eyes slightly to the left and take note of both the 2.15% ROA and the 21.29% ROE —performance metrics that are basically double the level of what many would consider a high performing bank in this market – and regulatory-challenged environment of the recent past. And those numbers do not yet reflect the expected benefits of the tax reform legislation that just passed through Congress.
But that is only one side of the equation. Equally, if not more, important are the financial metrics of the deal and the relative attributes that the buyer brings to the table. You often hear terms like "earnback period" (succinctly, the amount of time it takes the buyer to recoup, or "earnback" the expected initial dilution to its tangible equity) and forecasted "earnings accretion" (simply, does the transaction hopefully result in a meaningful improvement, or "accretion", to the earnings profile of the buyer). On both counts, looking at the deal analytics of the transaction reflect an earnback period of 2.2 years (well within the parameters that the market finds acceptable), and coupled with an enhanced earnings profile that the market almost immediately recognized when it drove MetaBank's stock more than 10% higher in the first trading day after the announcement. It is also critical to keep in mind that the buyer's stock price was already trading north of 3x tangible book value before the deal was announced, as its stand-alone performance and financial metrics over the years effectively gave them the "currency" to meet the pricing objectives at Crestmark.
Consequently, this was not a drunken sailor on shore leave tossing around Monopoly money in the first bar wandered into. It reflects a high-performing buyer with a powerful currency looking to leverage its low-cost deposit base with the planned acquisition of one of the strongest earnings engines in the banking sector. If you are unsure as to the robust nature of Crestmark's core earnings stream, look no further than the far right-hand side of the above chart: while the deal is 3.8x tangible book value, it is "only" 16x earnings. Robust may be an understatement.
And yes, the buyer here is doing so in a pragmatic and disciplined manner that adheres to the typical deal dynamics that investors embrace (some might say demand, particularly if you want their continued support as you take your franchise forward) in any transaction. Such recognition should serve to temper possible euphoria in coming boardroom discussions, while also reinforcing the requirements of a thoughtful (and disciplined) approach to any planned expansion.
After a bit of an M&A lull around the state, the Crestmark deal has been sandwiched between two other notable announcements in Michigan. Approximately a month ago, over on the West-side, Grand Rapids-based Independent Bank announced plans to purchase Traverse City State Bank. And a few days ago, on the East-side, Mackinac Financial (mBank) decided that adding Alpena-based First Federal of Northern Michigan to the fold would be an excellent complement to its growing Upper Peninsula/Northern Michigan/Wisconsin/Southeast Michigan franchise.
With full disclosure, ProBank Austin worked on both transactions: serving as "buy-side" advisor to Independent Bank, and in a "sell-side" capacity to First Federal of Northern Michigan as it explored this strategic path. Succinctly, while the post-Election euphoria in bank stocks has helped frame heightened "headline" valuations (and in some corners, heightened expectations), the requisite discipline to execute on franchise-enhancing and shareholder-oriented transactions is still critical to the process in gaining market acceptance. While it is still preliminary, and only the passage of time will either confirm or refute this premise, that appears to have been achieved with these announcements. In effect, as executive management of all four companies involved were able to candidly discuss the reasoning and rationale behind the announcements and their respective strategic importance, the market seemed to embrace that key metrics (EPS accretion, internal rates of return, earnback timelines, etc.) were consistent with investor expectations for deals of this nature.
In accepting another bank's stock in a transaction, sellers have to carefully navigate the effective transition from "operator" of its organization to "investor" in its new partner, while that partner (or the buyer) needs to ensure that the strategic rationale and planned franchise enhancement is not lost (or obliterated) in what the market may perceive to be an undisciplined move. And, by remaining disciplined in this approach, and when appropriate considering the retention of key executive leadership going forward, acquisition-minded banks should be able to tap into traditional operating efficiencies while mitigating execution risk as the organizations come together.
As I travel around the state, I am encouraged by the continued focus and determination of management teams, and the level of optimism to potentially expand their business, both opportunistically and pragmatically. My colleagues and I would welcome the opportunity to discuss these announcements, or any other matters, with you if you would like.
ProBank Austin brings a multitude of experience, expertise and market knowledge to the table for our clients, spanning broad geographic swaths of the banking industry across this country…and the strong desire to continue to deliver that insight and value-add to all of you in the future. Please do not hesitate to reach out to me and/or any of my colleagues if we can ever be of assistance as you take your organizations forward in 2018.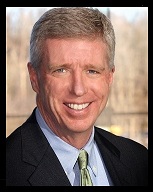 ABOUT THE AUTHOR
Michael M. Moran has more than 35 years of banking expertise in mergers and acquisitions, corporate development, equity research, investment banking, strategic planning, investor relations, and corporate lending. His background includes serving as a Partner, member of the Executive Committee, and Director of Bank Equity Research for Roney & Company (now Raymond James), where he developed and managed the firm's successful equity research efforts for Midwest-based financial institutions. Mike also managed the corporate development activities for two Michigan-based multi-billion dollar bank holding companies. Most recently, Mike served as Director of Capital Management for one of Michigan's largest financial institutions, with responsibilities involving capital planning, stress testing, corporate governance, and regulatory matters.
Michael M. Moran
Senior Consultant
ProBank Austin
517-749-3914
mmoran@probank.com
ProBank Austin is a leading provider of consulting, investment banking, education and compliance services for financial institutions. ProBank Austin provides strategic consulting, stock valuations, capital planning, loan review, regulatory consulting, asset/liability management, profitability and loan pricing systems, among other services. To learn more go to www.probank.com.